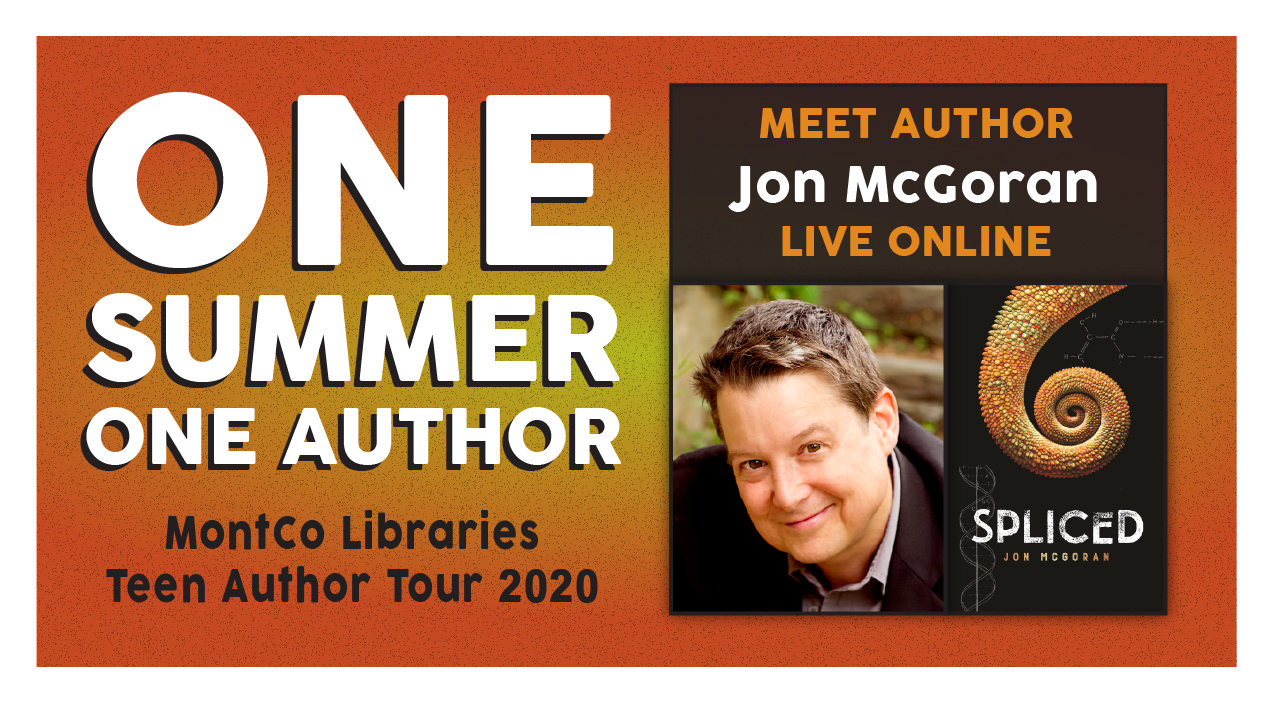 Jul 6, 2020
Free Library of Springfield Township
The library's virtual summer reading program includes online events, videos to watch, and activities to do at home. We encourage you to check out the Events and Classes pages for the appropriate age group (Kids, Teens, or Adults) to find information, links, and more. Here are some of the highlights:
Adult Events
Local artist Ginny Benner returns for virtual art classes! Check out our Adults Events page to view the videos and discover how you can create your own abstract art.
Teen Events
Meet Author Jon McGoran Online
Wednesday, July 15 at 3 PM
We will be hosting an online Zoom event with author Jon McGoran! Teens can hear about his books and writing, and can chat and ask questions in the Q&A portion. Registration is required. To sign up and get more details about the event and Jon's books, please click here. Free copies of Jon's book Spliced are available at the library! Stop by to pick one up.
Don't forget to check out our Teen Events page for information on our Teen Summer Photo Contest, Teen Zine submissions, and our weekly virtual Teen Time and Teen Book Chat.
Kids Events
The Amazing Mr. Q.
Tuesday, July 14 at 7 PM
We'll be hosting an online Zoom performance with the Amazing Mr. Q.! Join us for storytelling, comedy, magic, and puppets. Registration is required. Click here to sign up.
DJ Mixup
DJ Mixup is a improv duo that is creating special videos of silly and fun sketches and improv games just for us! Check out our Kids Events page or our YouTube channel to find the videos.
Mike Rose Magic
Magician Mike Rose has prepared videos of magic tricks related to favorite fairy tales and stories for us. From Rapunzel's magic hair to Snow White's apple and more, you can find the videos on our Kids Events page and our YouTube channel.
Our Kids Events page is also where you'll find information on Imagine Your Story Creation Challenges, Fairy Tale Scavenger Hunts, Summer of ME activities, and more!