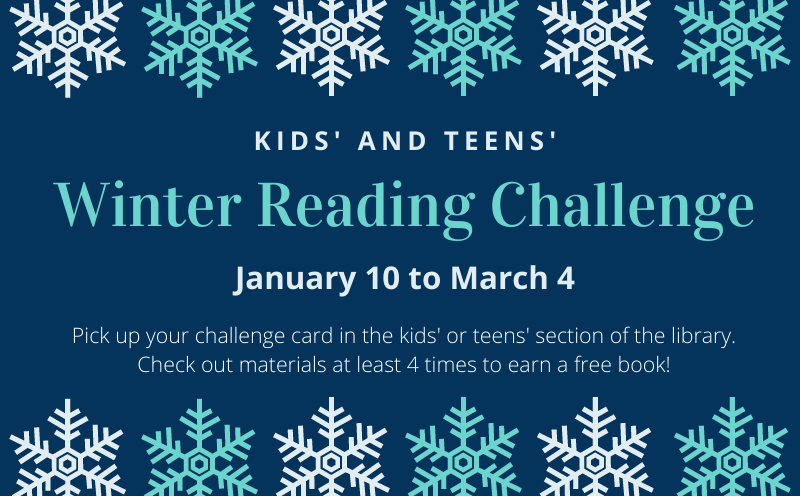 Jan 12, 2022
Free Library of Springfield Township
Get cozy with some good books during this cold winter weather!
Kids and teens are invited to participate in a Winter Reading Challenge from January 10 through March 4. If you check out materials at least 4 times, you earn a free book from our prize collection!
Visit the library to pick up a blue challenge card in the kids' or teens' section. When you check out materials at the front desk, present your card, and a staff member will punch a hole in it. Turn in your completed card to Miss Amy or Miss Kris to receive your prize. Please note that you receive one hole punch per checkout, not per item.
Recent Articles