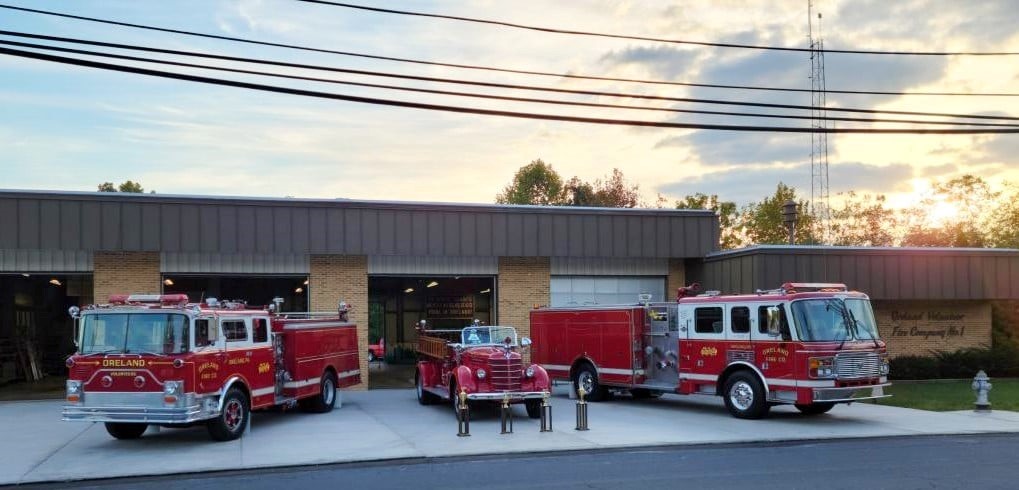 Oreland and Flourtown Fire Companies Win at State Parade
The 2021 Annual Firefighters' Association of the State of Pennsylvania Convention & Parade concluded this past Saturday with big wins and several trophies for Oreland and Flourtown Fire Companies! 
Oreland Fire Company garnered four trophies: first place Engine 702-2000 American LaFrance, first place Engine 704- 1979 Mack, and first place Utility 700, as well as second place for their 1937 International.
Flourtown Fire Company won first place for most functional and appearing chief's or command vehicle and 2nd place for most functional and appearing ladder! 
The Township congratulates both companies for their amazing victories in this state-wide event featuring hundreds of fire vehicles from all across the Commonwealth. Their wins are a testament to the tremendous pride and effort that all that our local Fire Companies take in keeping their equipment in great shape and how fortunate our community is to be protected with first-class equipment! 
Interested in Volunteering or Donating to the Fire Companies?
All three local fire service organizations (Flourtown, Oreland, & Wyndmoor) are 100% volunteer based and rely on member and community contributions. If you are interested in serving as a volunteer or making a financial contribution to your local fire company, please visit the link below to connect to your local fire company's website. 
Flourtown Fire "Walk the Block"
Flourtown Fire Company will also be conducting a "Walk the Block" outreach on Wednesday, September 29 at 5pm to help make sure their residents are prepared for emergencies and encourage more fire volunteers to join. The walk is also intended to promote the importance of smoke and CO detectors, fire extinguishers in the homes and to answer residents' questions. 
Photo Gallery from the Parade